Same Partners, New Possibilities
PartnerPortal.io + Crossbeam
Never again worry that more leads means more overhead. From lead matching to integration with your favorite CRM, PartnerPortal.io is here to improve every aspect of partner revenue growth.

Sign up today, and get the most out of your new Crossbeam leads.
Put your overlaps to work!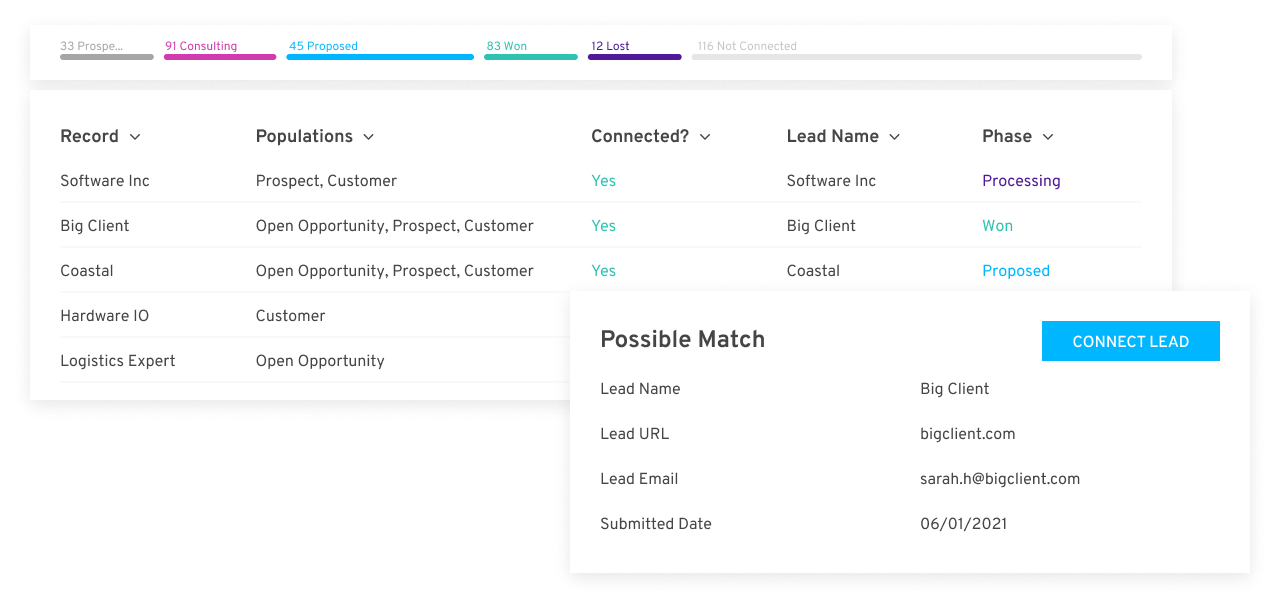 Key Integration Benefits
What can the combination of Crossbeam + PartnerPortal.io do for you and your revenue?
Partner Influenced Opportunities