Pay Your Partners (without Fees!)
Why PartnerPortal.io
You shouldn't pay a price for rewarding partners.

At PartnerPortal.io, we take 0% of all payments that you issue to your partners. You've earned the right to pay your partners, why should your PRM or anyone else get a cut?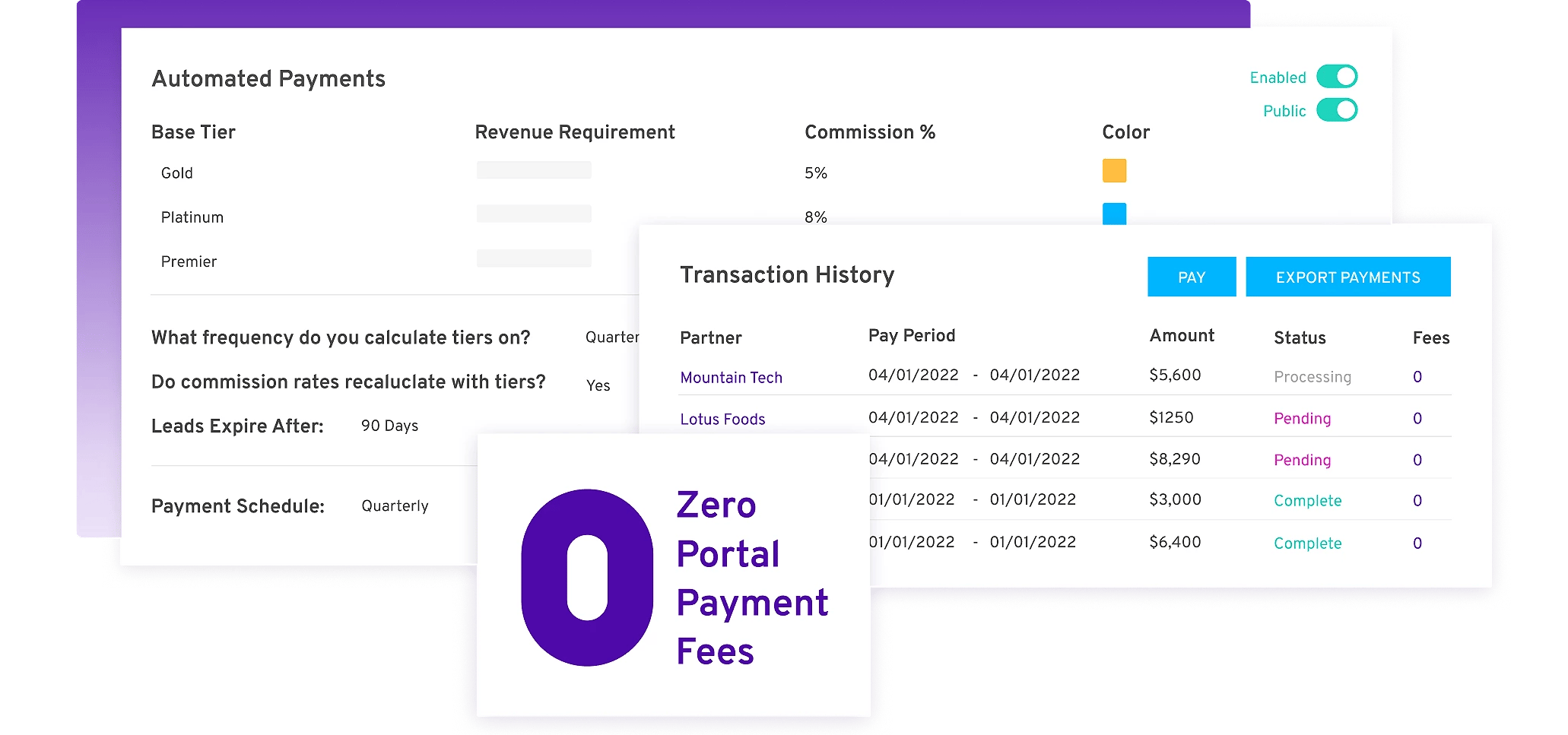 Starting at just $399/month, our portal is fully customizable, allowing you to manage partners and track leads alongside direct connections to Stripe and QuickBooks Online.

Sounds pretty good right?

By making the switch, PartnerPortal.io customers save an average of $4,500/year. Let's break this down with an example:

If you have 100 partners making $21,000 in monthly commissions, a 3% transaction fee from your PRM means you're losing $7,560 annually. We think that's crazy.
With PartnerPortal.io, you can pay your partners and not have to worry about what we're pocketing on the side, because we're pocketing nothing on the side.
It's time to switch to PartnerPortal.io.
Connect and integrate with your favorite tools.
We've got it all built in and ready to go!