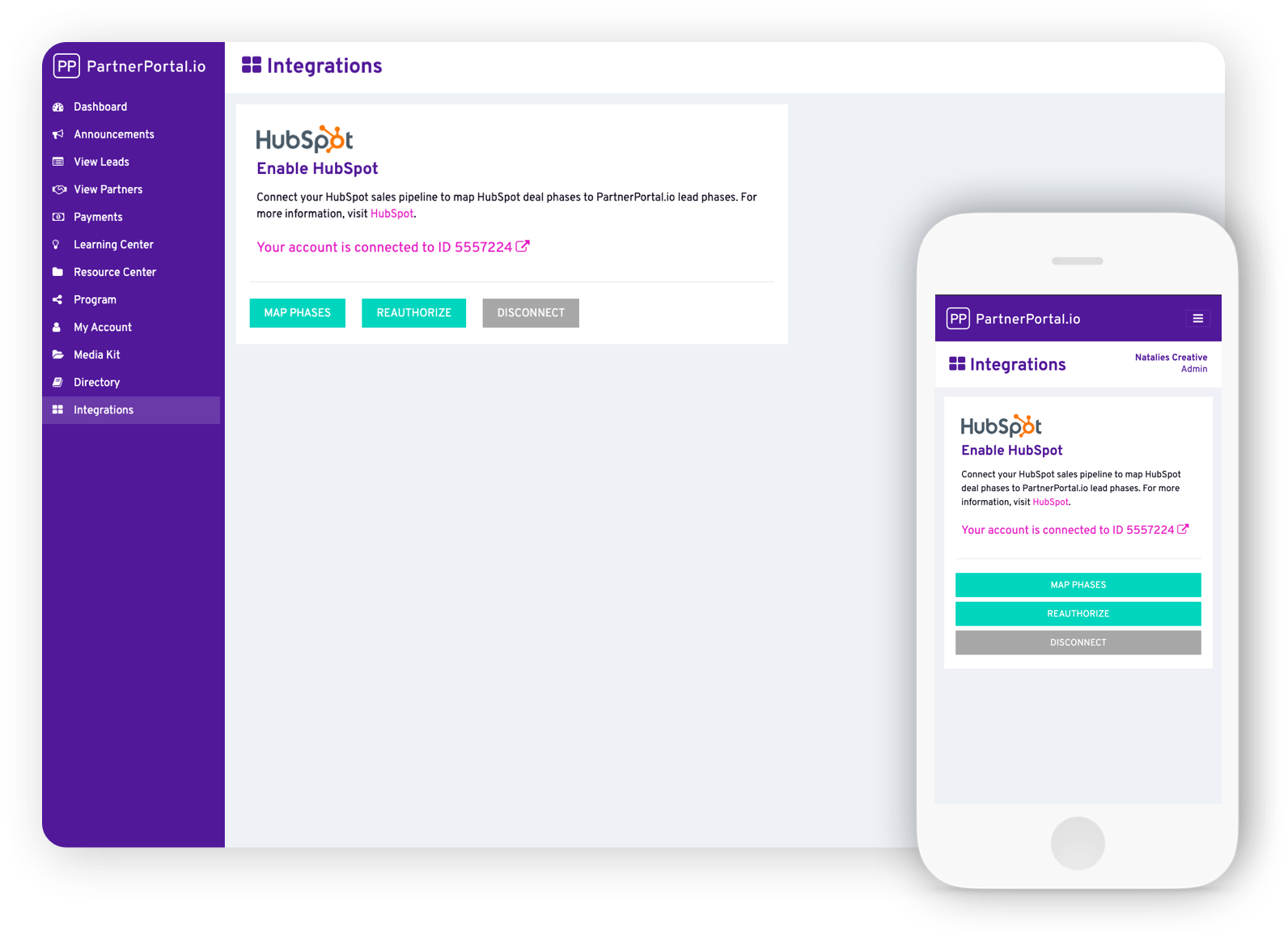 SIngle-Click Installation
PartnerPortal.io's robust integration automatically connects with HubSpot's workflow to track sales leads and view real-time data on your referral partners, revenue won, and deal phases all in one intuitive location.
With a single-click installation, your integration is up and running within minutes! No need to worry about pricey set up fees, implementation delays or prolonged development time.
Consolidated Data
Keep your lead details in sync. Track and organize the sales data received through HubSpot all in PartnerPortal.io.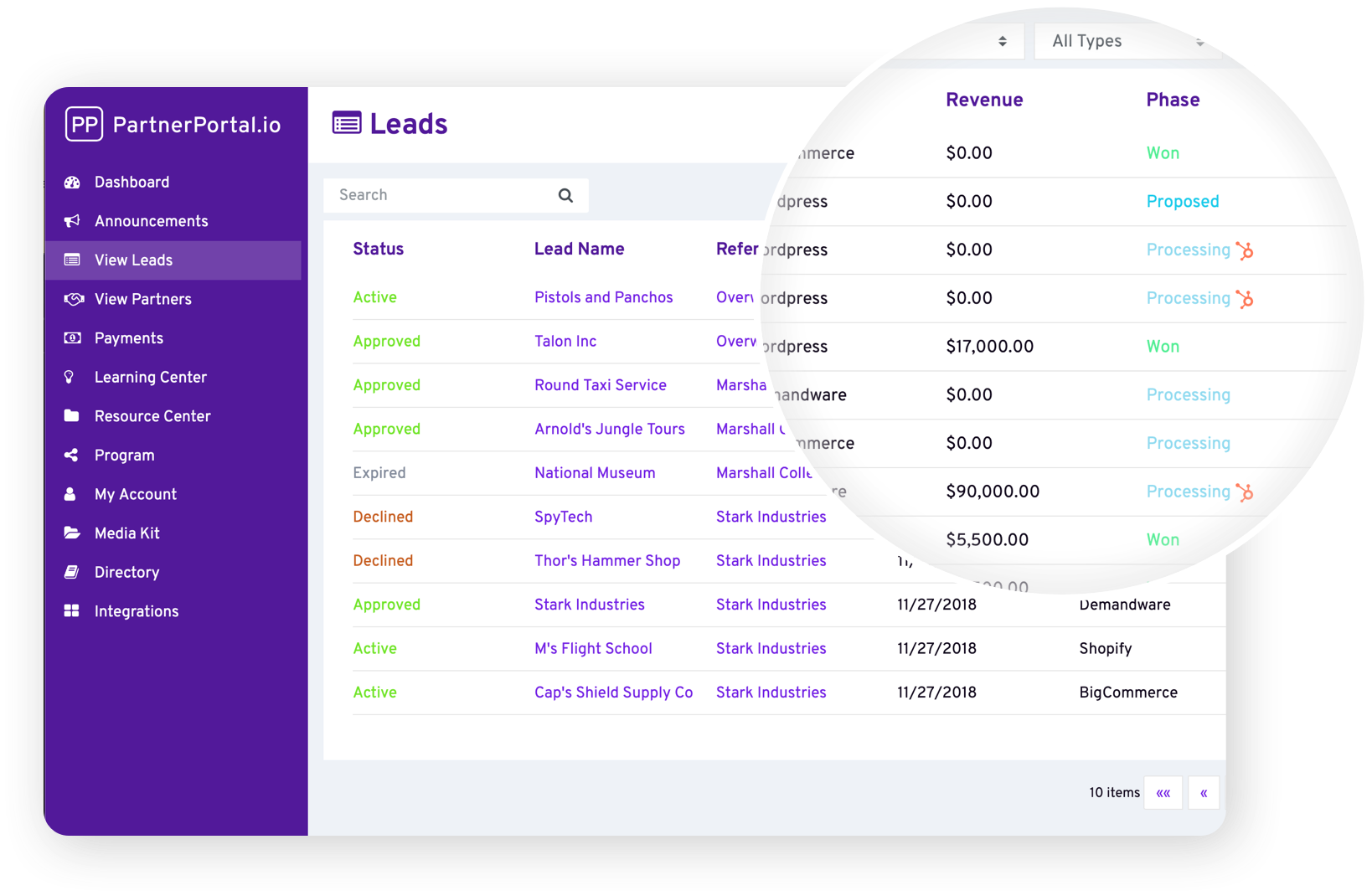 Seamless Integration
Say goodbye to manually inputting leads. Create new or link existing deals in HubSpot and automatically view their progress in PartnerPortal.io.
Real-time Conector
Access your sales leads and deal stages in real-time. Our HubSpot integration refreshes every minute so you will never miss a beat.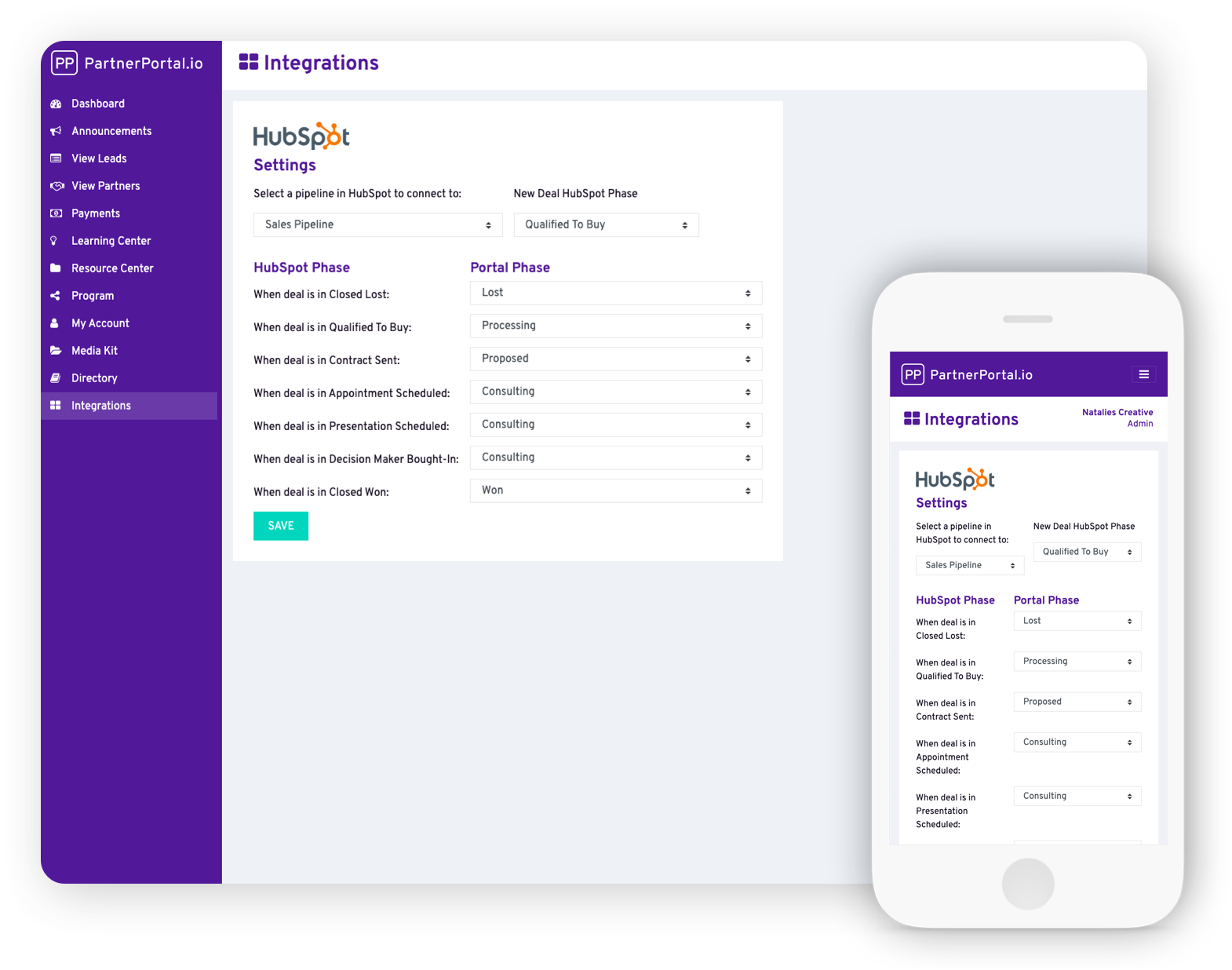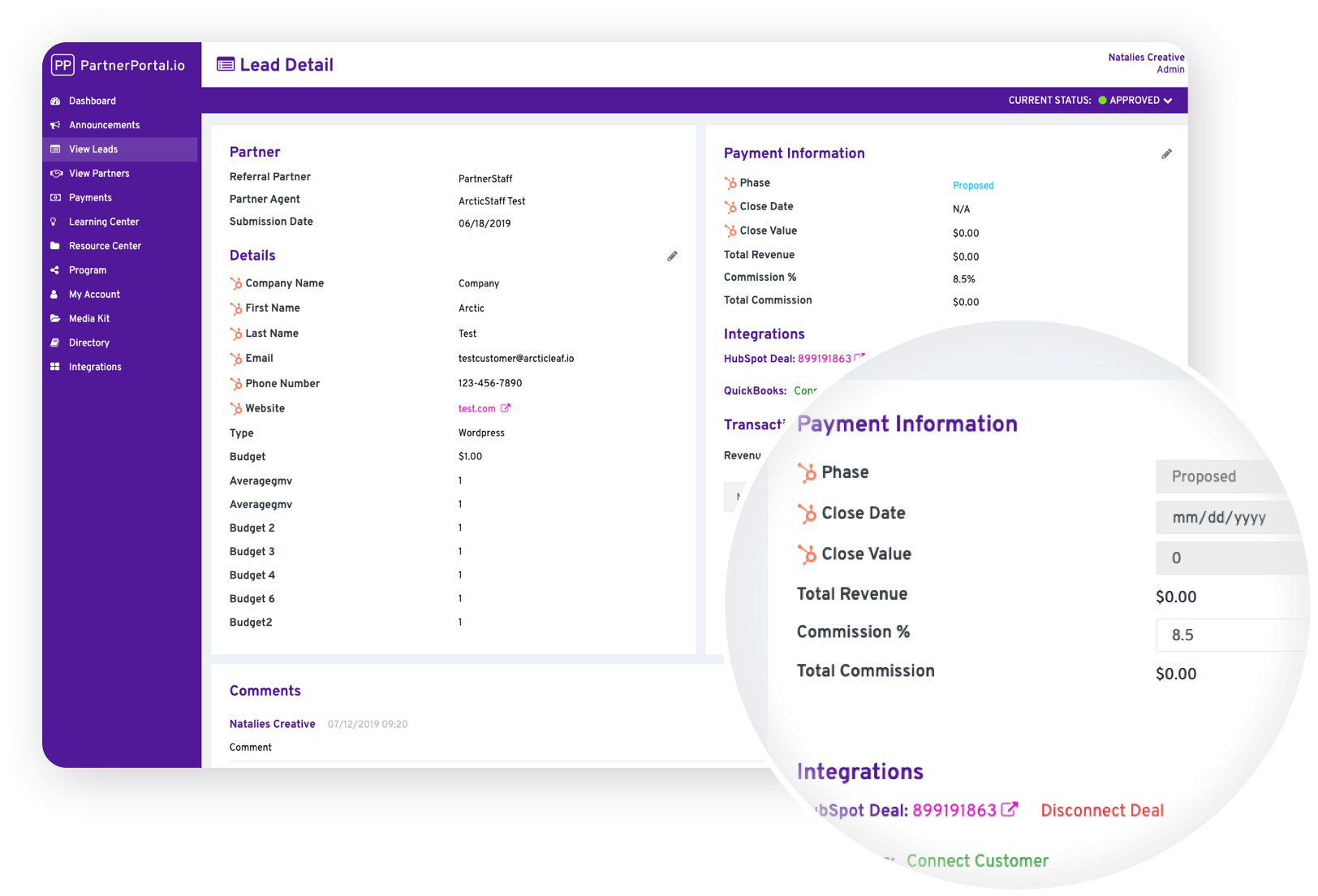 Smooth Set-Up
We know you don't need unnecessary stress in your busy schedule. Our intuitive one-click installation makes getting your HubSpot integration up and running simple and hassle-free.